PROFESSIONAL PRINT-MAKING IMAGE COLLECTION
VINTAGE BASEBALL
NEWS PHOTOGRAPHS
Top Player Portraits to Print, Frame and Sell!
THIS is a must have image collection, enabling you to Print and/or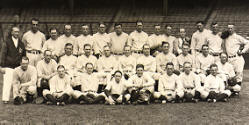 Frame and sell a range of 130 Antique Baseball News Photos from the first quarter of the 20th Century. Also included is a selection of additional baseball subject panoramas not found in the regular disc of that subject. The collection features a hand-picked compilation of rare photos in large file size minimum compression .jpg format for any system, all

countries.
Many Famous Players
These news photos have been re-touched and uniquely enhanced to be at their best for immediate computer printing and retail sale, especially framed. Picture sizes vary up to 10x8inches and many famous players are included, such as this (reduced size example) of George Sisler, Babe Ruth and Ty Cobb), ensuring high retail/wholesale print sales.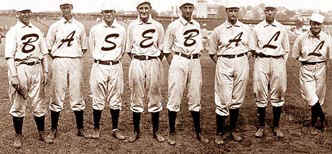 © Picture Copyright 2006-17 C.& M.A.Smith/Timecamera.com
The master image file sizes are large, averaging several hundred K each and up to 4mb, for creating quality photo prints with an inkjet or similar printer which are irresistible buys to any game enthusiast or collector. When framed, the prices these authentic looking prints demand can be high and very profitable.
ALL YOU NEED IS A COMPUTER PRINTER!

Size Is Important

A GREAT deal of studio work has gone into restoring and enhancing these age-damaged photos for printing from large file size Master Images. Not to be confused with the standard solely quantity-based, small picture & un-restored image collections with all their usual copyright issues.

THE LEGAL STUFF: Please be sure to review the Terms of Use of this and other compilation discs, plus general info, by clicking on the link above. A purchase is deemed an acceptance of the Terms of Use.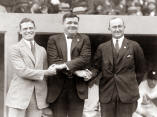 George Sisler, Babe Ruth and
Ty Cobb. c1924

THIS set can be bought alone or you can go the whole hog with a Complete Business Package

comprising your choice of 5 or more mixed collections at a big wholesale discount + free extras. Make thousands of authentic looking repro prints Part Time or Full-Time.