1. Quality before Quantity - Timecamera images are designed for Digital Print Making. 2. Restored & Enhanced in our studios for print Saleability. 3. Copyright Safe - all the Restorations are Unique to us.
4. All collections come with valuable Print Selling Permission. Experience the Timecamera difference!


© Copyright 2006-19 C.& M.A.Smith/Timecamera.com

Professional Print-Making Image Collection ~ Perfect for Decor or Starting a Business!

250 RESTORED BATTLE LITHOGRAPHS PLUS PAINTINGS TO PRINT, FRAME (AND SELL)

THIS is a unique to Timecamera.com image collection, enabling you to Print, Frame and sell if desired your own famous 1800's Battles Lithographs (plus some bonus paintings) from favourite famous publishers such as Currier & Ives, Kurz Allison and Sarony without the copyright problems of other collections.

This bargain priced DVD-Rom now features a hand-picked collection of 250 rare antique colour images (in minimum compression .jpg format for any system) already restored and ready-sized for immediate printing on a wide range of papers.
The file sizes are large for creating quality prints, at a minimum several hundred K up to about 10mb, and the prints also look stunning in 8x10inch frames - or larger for the dozen or so Large Format Images now also being included. CLICK HERE FOR A REDUCED SIZE EXAMPLE (lower resolution to load quicker). More examples at top of page. All are specially enhanced for making quality reproduction digital prints!

Popular Sellers

We have done all the long hours of work for you by retouching and optimising these antique images specially for printing and have converted them into large image files for you to create and frame your own Beautiful Prints directly from a photo quality inkjet or similar printer. Most are 10x7inch in size (several larger are now also included) and they make very popular sellers. Complete with instructions for beginners. Order below now at our special price.
Right: Siege of Limerick.



The Professional Choice

A GREAT deal of studio work has gone into restoring and enhancing these quality lithos specially for creating & selling commercial size prints. Not to be confused with quantity-based low-res & un-restored image collections with all their usual copyright question marks.
1. All images are Restored.
2. All images are Enhanced for Digital Print Making. 3. All images are chosen for Print Saleability.
4. All our vintage images are copyright-safe for making Reproduction Prints.


THE LEGAL STUFF: Please be sure to review the Terms of Use of this and our other business compilations, plus general info, by clicking on the link above. While Prints may be produced and sold personally, digital sales or distribution are not permitted.

* All You Need is a Photo
Capable Printer (See Here)

---

Not forgetting Large Format Printer Users

Right:- A good selection of High Resolution (300dpi) Large Format Images (this one of the Bombardment of Vera Cruz is 16 inches long) is now also being included for owners of larger format printers.

Naturally they may also be reduced for use on A4 printers too - or even enlarged further if required depending on preference or printer size to hand!

---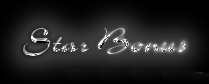 JUST added to the set is an extra selection of 30x high res. lithograph images of the Crimea War (1853-56).
Based on sketches by William Simpson these have all now been uniquely re-touched and enhanced for inclusion.
Bigger than A4, they are perfect for A3 printers but can of course be altered to suit, up or down at will. At A3 they are approx 300 dpi and high res. increases even further for A4.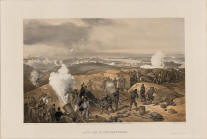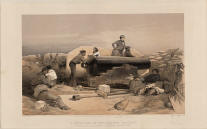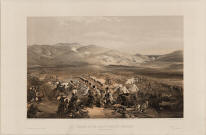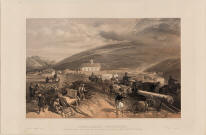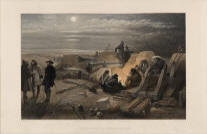 BONUS 2
Right now in addition to the above we're also including a free extra Bonus Folder with a further small selection of military illustrations to print/sell too. High resolution, around 300dpi per image.

BONUS 3
This month we're also throwing for interest purposes two free MPEG movies from the turn of the century with recreations of the Battle of Mafeking + English lancers charging Boers at Modder River!
Compatibility not guaranteed.
BONUS 4
Also included on disc for pleasure or research are scans of vintage books including 'Famous Battles of the 19th Century' c1910, 443 pages; 'Famous & Decisive Battles of the World' c1884, 823 pages, and 'The Art of War'.