IMAGINE you had a superb digital images collection of vintage photos and rare antique lithographs to make unlimited numbers of authentic-looking repro Prints from using standard computer equipment to sell to millions of customers all around the world. That's any one of our over seventy quality digital image collections.

Now imagine the infinite possibilities if you had a whole library of rare images always on hand to sell prints from - literally thousands of Fully Restored and Specially Enhanced prints and photos, framed or unframed, from quick selling subjects. This goldmine is a Timecamera Business Package of any 5 or 10 mixed image collections (there's over 90 to choose from) combined at big quantity discounts, complete with our exclusive 22-page Manual on disc - PLUS a choice of extremely attractive FREE Bonus Software & Image Collections included completely free *(these great free bonus image offers must not be missed).





Got a photo-capable Inkjet Printer? Need Extra Cash, a Second Income, or an easy Low Cost Small Business? This is the Perfect Solution!
...and it's offered this month at a bargain wholesale price...

It's a business you never have to continuously buy stock for, yet you're never out of stock either - you simply print your own from our restored, specially-enhanced images with a standard graphics-capable printer. Cash flow is never a problem with this business!

Interested? Then you'll find further details below, which make a welcome and sensible change from all the nonsense 'secret' and/or high cost opportunities offered out there. Alternatively, if you don't need all the background information simply go ahead and check out the various image collections available to make up your own wholesale package on the PACKAGE DEAL ORDERING PAGE. Take advantage right now of one of the special deals shown there (while the offers last). It's far too good an opportunity to miss!



Cash Flow Not a Problem!

EACH of the various image collections on our site are ideal for making Extra Cash. But now you can launch an easy to run Full-Time business with a purchase of 5, 10, 20 (or more) great collections at Under Half Price. There's also a host of valuable extras thrown in Free with these special wholesale package deals.
It's Easy To Start Your Own Repro Print & Photo Publishing Business...

Above: Albert Einstein, Mark Twain, Edgar Allan Poe and Thomas Edison are just
a few of the uniquely restored, famous name photos forming part of our 'Eclectic Collection,' - just one of our many different money-making image collections.

THE exciting 'Timecamera Complete Business Packages' 5 or more money making disc titles are a great deal. They contain more than enough restored Vintage Prints, Collectable Photographs and Stunning Panoramas to enable you to launch a very profitable and fully professional Print Publishing Business from your own home using just a computer, its graphics capable Printer.

Additional Benefits

The complete packages of image collections combine to make a modern (and fully tested) minimal cost home publishing business. In addition, all package buyers also receive a great Start-Up Manual on disc offering valuable production and marketing tips plus printing instructions and also valuable Free Gifts.

Hurry. There's still a little time to take advantage of our deal on Complete Business Packs of multiple image collections - now up to Over 50%-off individual prices! Grab one of these quantity price deals today and we'll also throw in a package of Free Extras.
Don't be too late!

See Here for package pricing

Don't waste money on get rich quick schemes. If you want a practical business that requires a little honest effort instead of another nonsense 'get rich without working' secret money making scheme this is certainly it with everything fully explained up front for you to see what perfect sense it all makes!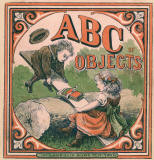 ---
Running this business is as simple as...

A. Buy specially restored and enhanced-for-digital-printing images (see handy
buying tips below). B. Decide whether you want to sell the prints framed,
un-framed, matted or simply and lightly bagged and decide your prices (research is easy on the internet). C. Advertise/show your product locally or internationally on the web and start taking orders (make sure to let customers know they are 'reproductions' as it's hard to tell the difference. D. Fill all your orders by using your photo-quality printer and suitable paper (suggestions come with the Quick Start Manual included free in your business package). E. Easily mail your orders, charging separately for posting/packing based on your finished product! Need to expand? Acquire more images, decide to advertise in new places, print onto different products, explore new markets or launch a web site. The possibilities are wide, varied and exciting!
---

Home based businesses around the world have the benefit of lower overheads so they're ideally placed for success during all economic scenarios. Plus with this business there's no need to tie up money unnecessarily in stock purchases. You simply print your own merchandise so you're never out of stock either!
Our already tested and proven money-making compilations comprise a huge selection of uniquely restored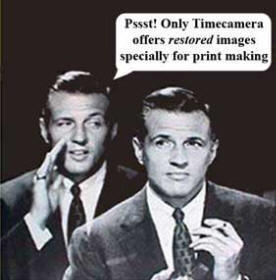 vintage images for you to print, frame and sell at will - with none of the unusable small images found in regular image collections either! Simply add a computer and any standard graphics capable computer printer and you can tailor this lucrative enterprise to suit virtually any need, anywhere, full- or part-time. The business has been fully print-sales tested and was proven to be a real money making winner!
Fresh New Market
Our test marketing, plus feedback from satisfied and very successful customers, has shown that you can earn substantial amounts from concentrating on even a small selection of the many attractive, high demand images included with this new digital age business. Now you can too at a real bargain price!
Now with enough titles in our package deals to go full-time when you want there are solid opportunities for enterprising individuals to continue expanding - and to become quickly established in the swiftly growing digital imaging market.

Never Buy Stock!

Unlimited Print Selling Permission is automatically granted with a purchase of any of the Timecamera collections.



Why Professionals Prefer Timecamera Collections:-
1. All images are Restored. 2. All images are Enhanced specially for Digital Print Making. 3. All master images are Larger size. 4. All our vintage images are believed Copyright-Safe for making risk-free Reproduction Prints.

Note: These are not standard images collections. Our professional vintage images comprise Large quality files specially for Dealers to produce saleable prints. NOT to be confused with quantity-based, low quality compilations of un-restored and too-small images, which often include multiple Copyright infringements Beware! Our own unique collections follow a several year project of expert studio Restoration and Enhancement work and are intended for the Production and Sale of Quality Repro Prints/Photos by professionals.
Timecamera is the choice for Commercial Print Making.

There are a myriad different ways that our Copyrighted vintage print and photograph restorations can be marketed both on and off-line, and at both the retail and wholesale levels. All this is without having to risk your money buying stock to sell. You simply use the printer you probably already own and continue printing collectables from our uniquely enhanced images. We also provide paper (and canvas) suggestions with the included Start Up Manual, giving you a running start based on experience.


NOTE our prices are for entire collections - not just 'per single image' as normal with commercial image libraries. Single images are often priced at hundreds each elsewhere - and then only with permission for a one time use! Our prices are simply unbeatable, working out at just a few pence per uniquely restored & enhanced Digital Master Image!

---

Save £$£$
* Never Buy Stock again - and Never be Out of Stock again either. It's Perfect!


---
No dead money is tied up in slow moving merchandise with this business - and

therefore no cash flow problems, which can cripple other types of enterprise! What other business can offer all that? Plus, not forgetting of course that the customer base is huge, being anyone who has ever bought or hung a picture. Imagine the possibilities! There's enough variety in a 5, or more title collection of many hundreds of rare and desirable vintage pictures to suit any taste especially as they're collectables too - and at our special package prices the Master

Images cost only a very few pence each while these offers remain open! Plenty of scope for making good profits - you set your own prices and decide your own marketing.
Countless ways to sell - framed or unframed, retail or wholesale!
| | |
| --- | --- |
| There are countless ways to sell the pictures and unlimited types of markets for them - indeed your virtual storefront is worldwide if you use the internet too. Considering the quantity and variety of images offered there is very little likelihood of finding yourself in serious competition with anyone else and rest assured, being image collection wholesalers now we no longer sell prints ourselves in competition with anyone. Package contents are constantly evolving too so they are never the same from one month to the next. | PLEASE NOTE we do not condone or encourage users to misrepresent digital prints & photos as being antique originals and it should always be made clear to customers that the Prints are 'Reproductions'. |

REAL OR REPRO? WITH OUR SPECIALLY-ENHANCED MASTER IMAGES
& A GRAPHICS CAPABLE PRINTER IT'S HARD TO TELL A DIFFERENCE!
This fully-tested business is perfect for...
| | |
| --- | --- |
| On-Line Auctions | Crafts & Collectable Fairs |
| Garage/Lawn/Yard Sales | Mail Order - Prints Shipping is Easy! |
| Galleries / Framed Picture Sales | Swap-Meets / Markets / Shows |
| Antique Stores / Malls | Doorstep, Office or Targeted Selling |
| Greetings Cards/Graphics Projects | Dye Sublimation - Mugs, Mirrors, Tiles |
| | |
| --- | --- |
| Gift Shops / Retail | Web Site Selling & Many More! |