High in popularity is this *recently-expanded image collection featuring fascinating full size antiquarian plates from several important scientific works.
The prints date back as far as the 16th Century and are all on the various branches of the sciences as known in their day. A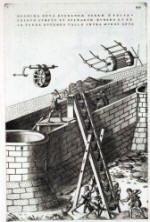 very attractive collection, you can order it separately below or include it as part of a discount Timecamera Business Package.
It comprises over 400 large Master Files from several rare classical works covering topics such as animal anatomy, inventions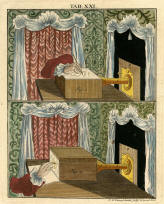 and instruments, wild life, chemistry, alchemy and many more interesting subjects. These are very attractive prints, mostly around 10x8 inches, that will sell well either retail or wholesale. You should quickly recoup the small outlay with your very first sale!
As with all the master files we supply, full Print Selling Permission is included (see Terms of Use) and there's nothing else to buy. You can print as many as you like, sell as many as you like for cash ad infinitum if that is your interest - as long as you don't copy the digital files themselves (they're copyrighted restorations designed for digital printing and as such they're exclusive to Timecamera.com).
| | |
| --- | --- |
| Whacky Patents! | |

Included is a wonderful folder containing over 30 Victorian Patents and engineering drawings for important inventions - along with the downright weird and wacky. These make wonderfully saleable prints, pre-sized at approx. 10x7 inches and with image file sizes ranging between 1-2mb each. Don't miss this!

Above: A Life Preserving Coffin (in case of mis-diagnosis of death).

Left: A Mechanical Horse.

ALL YOU NEED IS A STANDARD PHOTO QUALITY INKJET PRINTER

Having used the Discs ourselves for print sales testing we already know this has to be the best home business around with the hundreds of master files included - and the opportunity to make a perpetual living from creating authentic looking prints without having to buy stock.
Also envisage the enormous potential a complete Timecamera Business Package offers too and you will realise it's a golden opportunity - especially as we're currently knocking hundreds off the price!

Don't delay. It took us years to put these wonderful collections together and now you can have the whole lot for a song.

* Please note this is not intended to be a science discourse. We merely supply images at a wholesale price and regretfully in some cases little is known about the obscure antiquarian illustrations.
---

WE ARE NOW ALSO INCLUDING free a complete scan of the historically famous book 'Newton's Principia, the Mathematical Principals of Natural Philosophy'. This ex libris period re-print edition covers nearly 600 pages and is presented here in .pdf format for enjoying on your computer using Adobe Reader (installed as standard on most, otherwise downloadable free).

---
| | |
| --- | --- |
| A Proven Home Business | Take advantage of one of our big discount deals on a professional Complete Business Package comprising your choice of 5 to 20 mixed image collections. These print-making Business Packs also include free extras such as our exclusive Manual plus valuable Free image collections! |